Graduate Study
The Hamilton Institute has one of the largest and most active applied mathematics research groups in Ireland and is an international centre of excellence. The Institute has strong links to leading international research groups and industry research labs. For our students, this not only ensures a cutting-edge educational experience but also provides the opportunity for international and industry exchange visits.
The Institute offers both MSc and PhD research degrees. Our Network Maths initiative, run jointly with Trinity College Dublin, is part of our structured PhD programme where leading international researchers provide specialist postgraduate modules to support our research students.
We prepare our students for a professional career and for academic research. Our strong research and industry links ensure that, as one of our graduates, you will be well regarded by employers, industry and academia alike.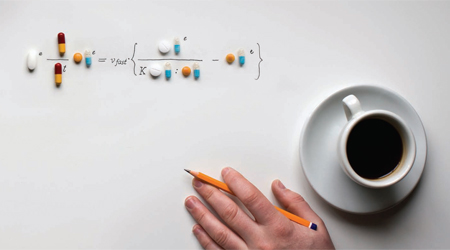 Since 2001, researchers at the Hamilton Institute have been using maths to analyse fundamental, real-world problems
MSc by Research
This one-year programme provides you with the opportunity to acquire research skills by undertaking independent study related to the Institute's on-going research programme. The emphasis is on independent research work, but you will also attend specialist postgraduate modules provided by the Network Maths programme and the Institute's international seminar series.
PhD Programme
This is a four-year programme. For the first year, you will be registered as a MSc by research student. At the end of the first year there is an oral exam for transfer to the PhD programme. The programme is structured to train you as a researcher with a well-developed all-round knowledge of your discipline, in-depth knowledge of a specialist area, research and communication skills. As one of our students, you will be part of a vibrant and cosmopolitan research community within the Institute and have the opportunity to interact with leading international research groups and industry labs.
Scholarships
All of our postgraduate positions include scholarship funding and are open to both EU and international students. These positions are highly competitive and successful candidates should hold a good (usually first-class honours) degree in Mathematics, Engineering, Computer Science, or a related field and be motivated to tackle challenging research problems. Strong interpersonal and English-language writing skills are essential.
As an alternative to institute scholarships, students can also apply for external funding including:
Application deadlines
Admission is throughout the year, with scholarship positions usually open until filled. Current Institute scholarship positions are advertised on the Institute's web site. For administrative enquiries contact Rosemary Hunt, or for informal research enquiries contact the appropriate faculty member.
The University and the City
Maynooth is university town located 20 Km west of Ireland's capital city Dublin with a vibrant cultural and social life. About half  of our 20+ graduate students and 10+ Research Fellows choose to live in Dublin and half in Maynooth; an express train line providing easy access to both centres. Ireland is of course well known for its warm welcome and Maynooth has an ancient and distinguished history, with its castle (which stands at the gates of the south campus) dating back to 1176 and 18th century Carton House within walking distance.
Useful Links