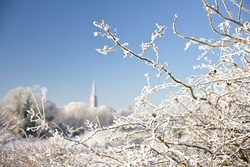 Snowy South Campus. Image courtesy of
Florian Knorn
.
Open to students in any Irish university.
Recent & Upcoming Events
»more
Hamilton Institute
The Hamilton Institute is a multi-disciplinary research centre within the National University of Ireland, Maynooth
The Institute seeks to provide a bridge between mathematics and its applications in ICT and biology.
Opportunities
See
all current vacancies
.
»
Internships
»
Postgrad positions
»
Postdoc positions
»
Faculty positions
Local links
Admin
Log in
Publications RSS

Seminar Series ICAL feed

Seminar videos
low res

,
hi res